Then…
I had just been laid off. And my daughter was going to be born in three months. "How could this be happening to me", I screamed.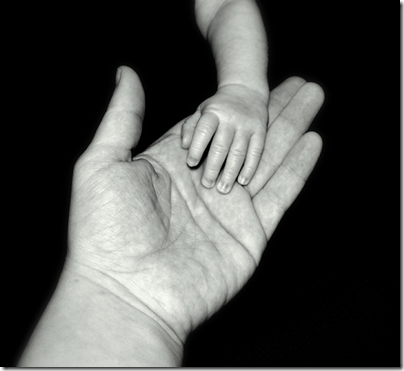 This was our second child. The one that I would be able to cherish. Our first child, my son Paarth was born amid turmoil and bustle in our lives – immigration issues, job changes, relocating across cities and my part-time Masters program at UW.
Our second child was the one that I would slow down for, actually watch her grow, be around for the special and the quotidian moments. Have her hold my finger as she learned to walk. And now I don't have a job! I felt helpless….emasculated.
This wasn't how it was supposed to be, I screamed some more. I had just completed 6 years at Washington Mutual (WaMu). I had just earned myself an extra week of vacation (I now remember how foolishly excited I was about that fact). But WaMu had just gone up in flames, taking thousands of jobs along with it.
Now…
That was one of the hardest times in my life. But now when I look back at it, it does bring back emotions (I'm crying as I write this); but if you ask me I would say that's the best thing that happened to me.
"Being laid off was the best thing that happened to me."
I will save that sermon for some other day. For now, I'll say I feel so incredibly lucky. Blessed. I am thankful for where I am, for the opportunities in front of me, for all the loving people around me. I can't ask for anything more. But I know, not everyone is so lucky.
Pablo Picasso said,
"The meaning of life is to find your gift. The purpose of life is to give it away."
I have found my gift – Power BI !!! Now it's time for me to give it away.
Avi's Give Power BI Campaign (beta)
It came to me, as all the giving campaign posters at Microsoft caught my attention. You don't have to be big, to give big.
"You don't have to be big, to give big"
So I am going to start my own humble little #GivePowerBI campaign, to see how I can give back. This would be a series of experiments that may change over time, as I figure out the mode that works best. But here is what is on the cards right now:
Power BI Community Hour (click link to register) Every month we would hold a conference call for the following audience (subject to change):
Local Businesses: Ask any Power BI question you have. Be it BI Strategy or technical DAX questions.
Career Guidance: We can provide guidance if you are looking to enter or continue your career journey in the BI domain. Ask us high level guidance questions or specific Power BI technical questions.
Book Club: Readers of our book can join us to quiz us on any topic covered in our book.
Power BI Dashboard-in-a-Day Class for displaced workers and armed forces veterans. Scheduled for Dec 7th 2016, Click to register.
Power BI Intro Class for Displaced Workers (at LHH):  LHH is a company that helps people with career transition and job placement. I've been teaching this class there every month. I'm grateful to LHH for giving me this opportunity to help others. Note that this is a closed class, not available to general public.
As this is in BETA, expect this to change constantly.
Power On!
-Avi Singh